It's been a refreshing past few months for me. I've been really nerdy about my budgeting so far, and I find that I'm a bit better at budgeting my money than my calories.
I comfort myself in the fact that I can at least succeed in something, if not attaining rock-hard abs, then controlling myself to not fall into a pit of uncontrollable debt.
More importantly, I've been really looking at defining these measures of success.
Surprisingly, I find victories not in the overall idea of spending as little as possible, but rather, in the value of what I spend the money and time in.

In a way, I might be spending the same amount of money as in the past, but now I find I am getting much, much more value out of it.
It feels very progressive.
I found out some pretty interesting things about myself.
I haven't purchased butter or milk or flour for over three months.
I used to think that these were food staples in the house. For a while, I was kind of into baking and making crackers and bread. It was a nice thing to do to keep busy, and I did enjoy it once in a while.
The problem was that Trung did not like eating cookies or pastries. He enjoyed fruits and nuts more, and always made a stupid face when I would offer him a cinnamon bun that I made or a slice of banana bread. (I know. What a weirdo.)
And secondly, I was getting fatter because I was alone in eating all this junk.
Thirdly, I don't like milk. I don't eat cereal. I was buying milk because I figured all people had milk in their fridges.
And so, the milk always went bad, the flour would sit in the pantry for months, and the butter… was in the fridge forever. I would bake stuff just to get rid of it.
Once I cut that out of my grocery list, I started opting for one-time/single-serve trips to the bakery nearby. I really like pastries, but I also didn't want to store them in bulk.
While it was definitely cheaper to make your own bread and snacks, in the long run, I was getting fatter and eating more stuff that really slowed me down during the day.
Sure, a fancy pastry would ring up to about $4 for a croissant, but that also came with the exercise to walk to said bakery and get out of the house.
Plus, working with my own flaws, I knew that I would almost always be too lazy to go out for the fancy pastry anyway.
And unsurprisingly, this turned out to be true. In the last month, I've only gone for the fancy pastry once.
So in the end, I was actually not spending any more money on fancy pastries and coffee than I had been when I was making them on my own.
Weird, right?
I put that money into fruits and veggies instead. Okay, I put it to wine.
So that adjustment resulted in me spending a bit more money on different staples.
Instead of bread and jam and butter for go-to breakfast staples, I swapped this out with fruits and vegetables. Now, there is always either a banana, an apple, or a small container of baby carrots within reach.
I thought I'd get sick of this shit, eating the same stuff over and over, but to be honest, I haven't yet.
Come to think of it, crackers and bread are a lot more boring to eat over and over; compared to fruits, where you can rotate between sweet and sour a lot of the time. Green apple one day, a sweet banana the next.
Sometimes, I'd even spring for a nice Asian mini-rice bowl. Simple rice, egg, and soy sauce. Some green onions chopped up, sprinkled with sesame seeds, and I'm golden.
Now, a few months later, I don't find myself missing the bread and pastries too terribly. It's kind of like getting used to a haircut or new shoes. I'm eating way healthier, too!
Also, the part of my fridge where the milk used to be has now been replaced with a bottle of wine. So much better!
Again, I'm not necessarily spending any less money, but come on. Wine!
Keeping to the Basics
I think it really does come down to how well you know yourself, and not letting the idea of "the perfect X" dictate your actions.
The idea of the perfect breakfast for me used to be a hot cup of coffee and a beautiful croissant slathered in butter and jam, some kind of nice omelette, and a folded newspaper off to the side. I think it's because I grew up with those images from movies and shows that I watched. Even commercials. Especially commercials.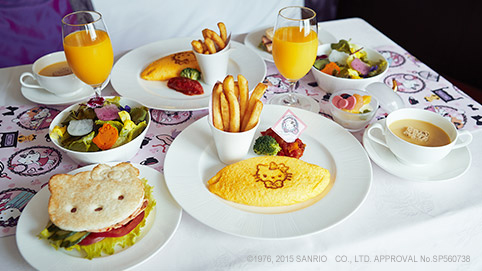 The thought extends itself to the idea of "Keeping up with the Jones's" and really, how absolutely awful and ridiculous it is to keep comparing yourself to others.
Being really honest with myself, my breakfast actually just consists of a hot cup of coffee, a piece of fruit, and looking at Facebook on my phone while Tina Tuna relaxes in a patch of sunlight on the floor.
And I don't feel any less ashamed about that!